UPDATED: How to unsubscribe from somebody – s Facebook Live notifications – The Authentic Storytelling Project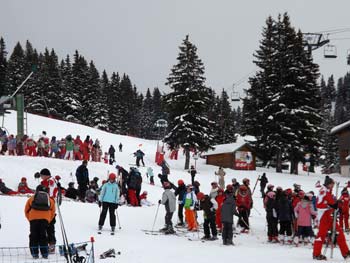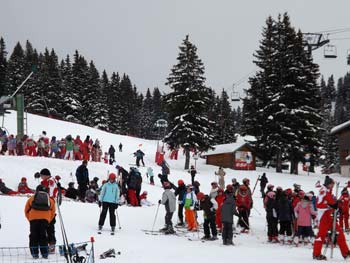 UPDATED: How to unsubscribe from somebody's Facebook Live notifications
Facebook Live, similar to Periscope, permits Facebook users to livestream movie to their Facebook friends (and fans). I'm a big fan of livestreaming movie – in large part because it is live, real and permits for interaction. It's authentic.
But, that doesn't mean that I have to want to get everyone's notifications when they go live. On Periscope, it's super effortless to mute notifications for users. When the notification shows up, you either overlook it, click on it to observe the broadcast or mute the user right there. Effortless breezy. One click.
On Facebook, it wasn't fairly that effortless.
On my desktop (aka laptop), I looked for ways to do it. I clicked on the Facebook Live movie. No luck there. It did permit me to report the movie (a bit harsh most likely), to save it (nope) and to turn on notifications (going the wrong way here). But there was no way to unsubscribe – as of Jan. Two, 2016.
I figured I could switch a setting in NOTIFICATIONS. You know, that's one of those tabs under ACCOUNT SETTINGS. There were slew of options for mobile, texting, desktop, sounds, etc. But nothing about Facebook Live. No luck here. I gave up and was going to write a blog post on the unlikely task of unsubscribing to other people's Facebook Live notifications. But then another popped up and I figured it out. Whew. A Saturday afternoon well spent. Here's how you turn Facebook Live notifications off from desktop browsers:
Go to your notifications (the little globe on the top right)
Then hover over the notification in question and click the X (right side)
Once clicked, you'll get this:
Click "Turn Off" and notifications for that user are now turned off.
By the way, Facebook is rolling out Facebook Live in phases and not everyone has it today. Michael Stelzner, of the Social Media Examiner, was nice enough to post this picture of where you can find your Facebook Live button once you have it .
The above was very first published on Jan. Trio, 2016.
Feb. 7, two thousand sixteen update
I spotted another way to unsubscribe. This works from within the mobile Facebook app (at least on iPhone).
Once the live stream was done I spotted this blue check mark in the top right corner of the movie.
Click on it and you get this:
That means you are subscribed to this Facebook Live stream. Click on the blue area and you are unsubscribed.
To subscribe again, click that box once again. As far as I can tell that box only shows once the live movie stream has been ended.
I spotted another way how you can unsubscribe from Facebook Live notifications from your mobile device. In the Facebook app. Go to your notifications.
Swipe left and click on MORE.
Turn off notifications.
Unsubscribing on mobile is still not as effortless as it is on Periscope but this is certainly an improvement.
To turn of all Facebook Live notifications, on your desktop computer go to SETTINGS *accessible after clicking the little downward arrow on the top right).
Left side, click on NOTIFICATIONS. Click edit (far right) on the top options (ON FACEBOOK…). Scroll down and switch the setting for Facebook Live.
Related video: