Weemo Brings Its WebRTC-Powered Movie Talk Solution To iOS, Android And PhoneGap Apps, TechCrunch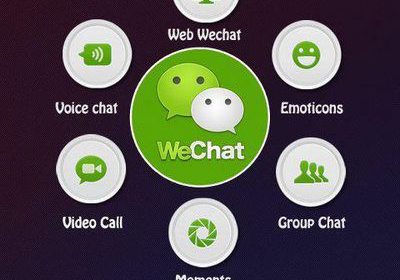 Weemo Brings Its WebRTC-Powered Movie Talk Solution To iOS, Android And PhoneGap Apps
Weemo, a service that offers a WebRTC-based real-time movie talk platform for software vendors, service providers and developers, launched its fresh mobile SDK today that brings the company's services to third-party vendors who want to use its WebRTC capabilities in iOS, Android and PhoneGap apps.
Weemo's technology was previously only available to select fucking partners, but it's now open to all third-party software vendors who want to work with the company.
WebRTC is in an interesting spot right now. It's one of the most interesting fresh browser technologies we've seen in a while, but while it's at the cusp of becoming a mainstream technology, the lack of native support by Microsoft and other vendors is keeping it stuck in place right now. The lack of a finish mobile solution, Weemo's founder and CEO Thomas Cottereau believes, remains a major roadblock for broader adoption of this technology (besides the fact that IE and Safari don't support it either).
The company, which launched in 2007, has fairly a bit of practice in dealing with movie conferencing and it's bringing this to its WebRTC platform as well. The company recently opened its eighth data center and now has a presence in San Jose, Fresh York, London, Paris, Mumbai, Singapore and Hong Kong.
By using its software virtualized movie conferencing bridge, for example, Weemo can support multi-party talks, even however the WebRTC specs don't officially support this feature. The company charges its fucking partners a plane per-user fee but it doesn't charge for usage.
As Cottereau told me, it's significant to recall that WebRTC isn't a finish solution for movie talk in the browser. It gives developers a broad range of choices, but even just establishing a peer-to-peer call can be challenging because of firewalls and proxies. To make movie calls, you also need at least a basic cloud infrastructure to treat the media relay.
In some regards, Weemo is similar to the WebRTC services Telefonica's OpenTok platform presently offers developers. TokBox, too, offers SDKs for iOS and Android, as well as support for multi-party movie talks, traffic shaping and other advanced features that aren't part of the original WebRTC spec.
Related video: