Father Christmas Skype talk app: Kids to get the chance to tell Santa in person what they want for Christmas – Mirror Online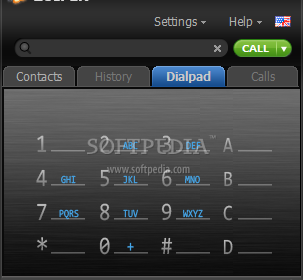 Father Christmas Skype talk app gives kids the chance to tell Santa what they want for Christmas
The 'Hello Santa' app can make all your child's festive wishes come true – but it comes at a price
14:02, three DEC 2013
Updated 15:22, three DEC 2013
A fresh app has been launched that gives your child the chance to have a Skype talk with Father Christmas.
'Hello Santa' promises to make all your child's festive wishes come true as Santa himself pops up on screen and interacts with excited youngsters.
And it is not some work of digital trickery – the call will connect children to a real-life St. Nick on the other end of the call where they can have a talk.
It certainly provides an alternative to the endless waiting in line at a shopping centre, all for five minutes on Father Christmas' knee.
But all this festive good cheer comes at a price – each call costs over £Ten.
While not everyone can afford such a luxury at this time of year, as CEO Dorian Collier explains it truly is a unique practice.
"My son is used to using FaceTime with family, and a few months ago he asked 'Daddy, can I call Santa?'," he said. "After not finding a good company suggesting this service at scale we determined to leap in with both feet."
'Hello Santa' is the very first app from tech company Make Believe Labs and, as the name suggests, they have slew more ideas up their sleeves for non-Christmas joy and games.
"The plan is for Make Believe Labs to use the platform – scheduling, calling, recording, etc. – with other characters," Collier added. "As well as license the platform to companies that want to create one-on-one connections inbetween their characters and their audiences."
Related video: